Search3w Inc. is introducing a new in-house software system to optimize your business locally, improve branding & reputation and track local search analytics.
Now you can manage listings, keywords and reviews from your end and see what Search3w doing for you. This system will replace Yext, TrustPilot, Grade.us and Local MOZ. This service is served directly from the Search3w website.
Login
You can access your personalized dashboard from our site at https://dashboard.www.search3w.com
Contact us to obtain your email and password. Select "Google Maps" in the "how can we help you" drop-down question.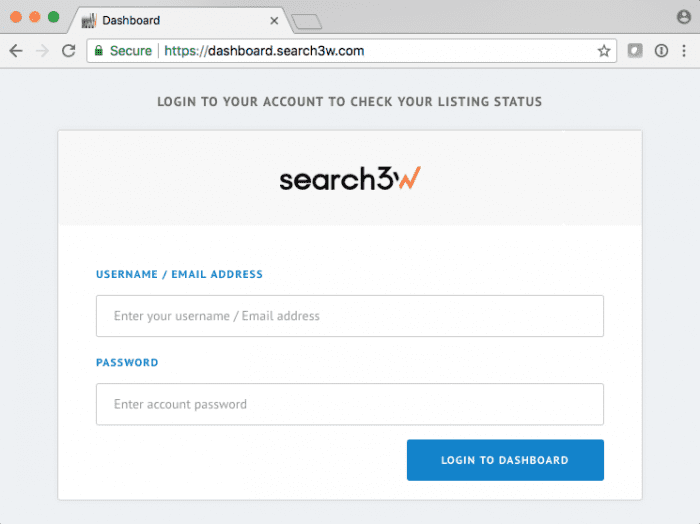 Adding New Location
If you have a business or location that Search3w is not managing, click here to test it (free): https://scan.www.search3w.com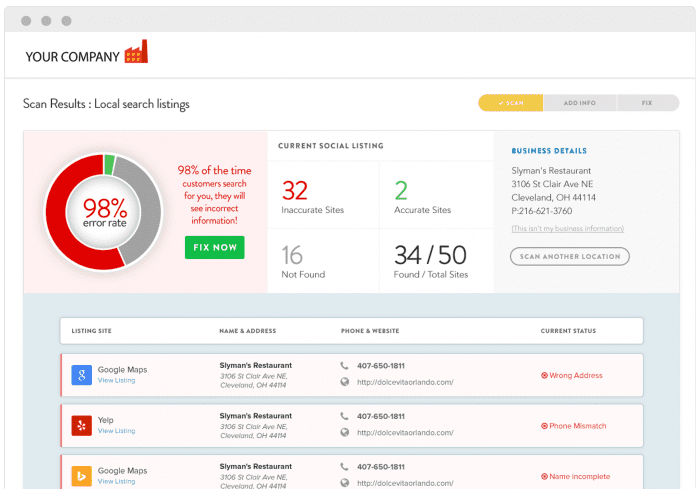 Edit Your Listing
First thing you should do is make sure your business information is correct (like business hours) by clicking the "Listings" tab, then "Edit Business" tab. In this tab locate any "connect" button and try connecting the publisher we wasn't able to connect.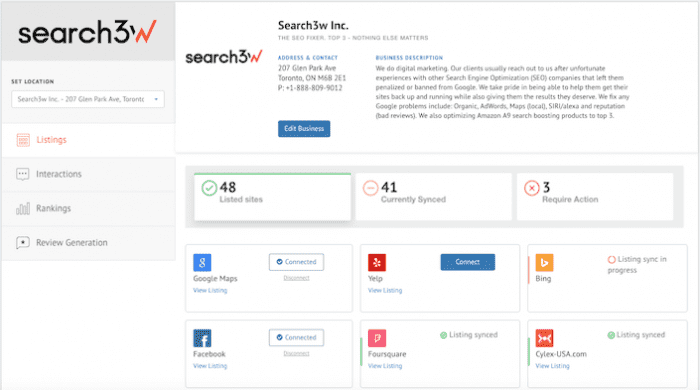 Other important things you could do include:
Interactions
View and respond to reviews on all social media platform on one place.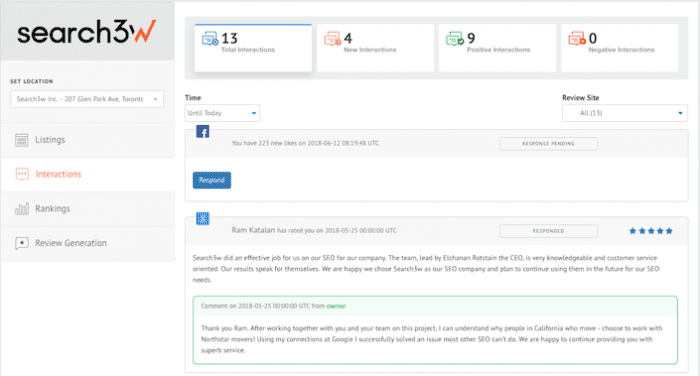 Ranking
Add some keywords we didn't target. Then monitor how those keywords are doing.
Search3w will still going to send you detailed and history reports and boost your keywords to the top 3.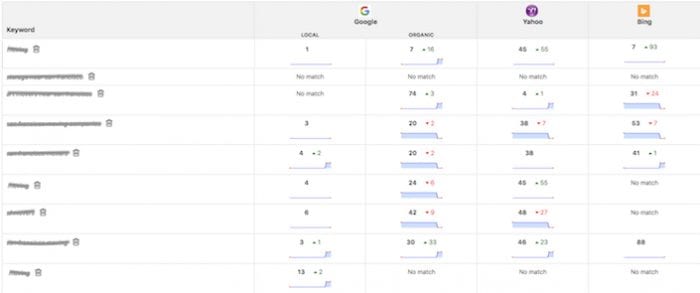 Review Generation
You could generate reviews by sending bulk emails to customers prompting them to review.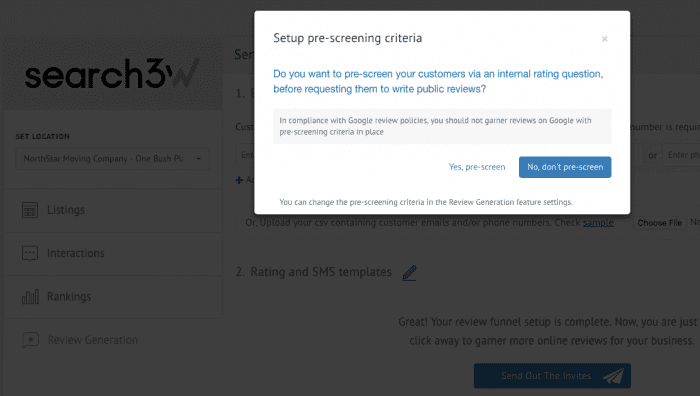 We can sent you a badge with your stars and a share button to use on your website or emails. Here is an example of a slider widget: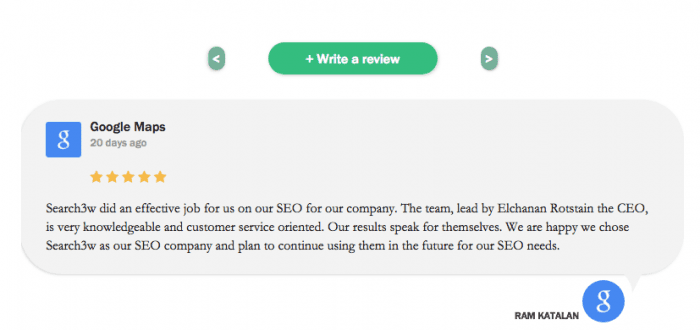 Questions?
If you still have questions call technical support at extension #2.