Great Successes and Learning at JCON 2019
As always JCON E-Commerce expo was blast. Every year since 2014 hundreds of eCommerce professionals gather in Brooklyn New York for one of the largest business meetups in North America. This is the second year that Search3w has had a booth at the expo. This is what the conference Executive Director wrote to me:
Your presence certainly added much value to all in attendance. Despite the snowy weather, 600 people of attendees showed up, eager to learn and engage in so many aspects of Ecommerce. The excited energy in the room is a testament to all the high quality vendors that were present. Many of the attendees commented to me that they were so impressed with your professionalism and courtesy displayed among the the 75 vendors. This is a factor that can't be arranged and coordinated on our end, rather is solely in the hands of Search3w and the the other vendors. Thank you!
See the promotion of a free promo marketing video for your business we offered at the JCON event.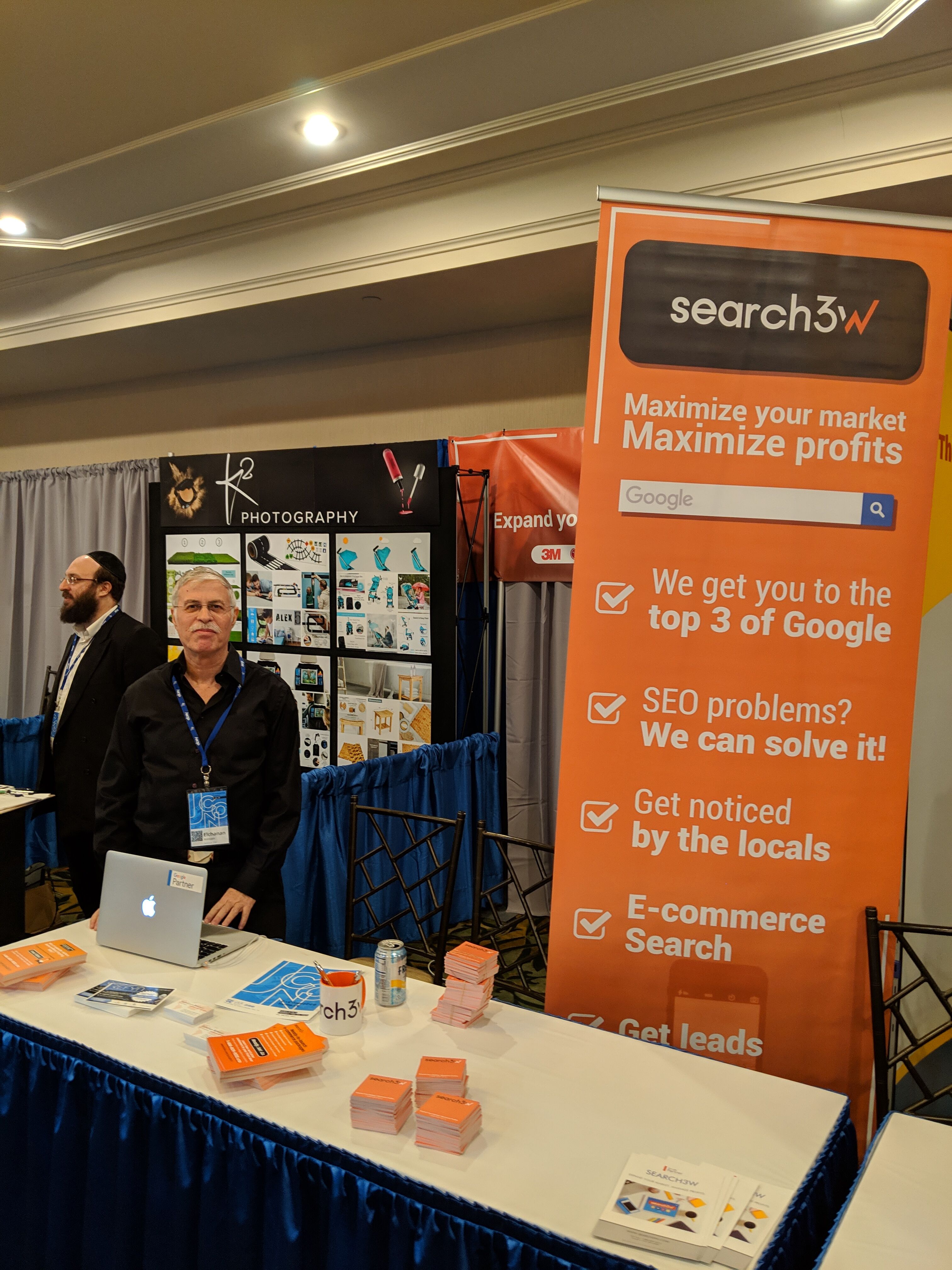 Networking
We found several new clients that are perfectly suitable for our digital marketing platform and services. Brooklyn is the centre for many young startup businesses.
Learning
Every internet company needs to stay up to date with latest trends in the tech and eCommerce world. The best speakers and professionals explained the latest give and take off modern web businesses.
Images